PRODUCTION PHOTOS
WYRD SISTERS
One of Shakespeare's most infamous lines sets the tone for this postmodern exploration of moral ambiguity. In this distilled version of the Scottish play we follow the most enigmatic characters in the Bard's canon: the witches. These 'wyrd sisters' - retell the infamous story of the Scottish court, channeling fragments from sources varying from Shakespeare, King James' Daemonologie, ancient epics, as well as original poetry and prose. The result is a lurid and suspenseful meditation on ancient paganism and political intrigue in the Dark Ages, blurring the lines between public hysteria and political opportunism.

Word Made Flesh Festival presents
Wyrd Sisters
Composed, Performed and Produced by Untitled Theatre Collective (2016 Fall Season)
Wyrd Sisters (Cast)
First Witch: Hope Andrejack
Second Witch: Alexa Welch
Third Witch: Lauren Fischetti
Original Text, Direction & Production Design: Lucca Damilano
Texts: Macbeth by William Shakespeare, Demonology by King James I
For more information about Untitled Theatre Collective, visit www.untitledtheatrecollective.org
NEW YORK HAUNTED HAYRIDE
Hay filled wagons wander through a high-octane fantasy world in the woods to tell an original story that exploits the most disturbing fears that live in us all. New York City will see the biggest and best scares from seven years of haunting the West Coast. A tractor drawn, hay wagon will slither it's way through enchanted Halloween portals of ghostly apparitions, demonic possessions, orphanages of burnt children, creatures of leviathan proportion, Psychopathic Clowns of the Night and much, MUCH more. Don't miss what The Today Show, Bloomberg News, Fortune, FOX, NBC, CBS, ABC, MTV, G4, E, Access Hollywood, and so many others have called "TERRIFYING & AWESOME. "The New York Haunted Hayride is about to become your new Halloween "Must See" Tradition.
Performed on Randall's Island, NY, NY, from October 3rd through October 31st
Produced by Ten Thirty One Productions
Directed by Frances Parsons
O PIONEERS!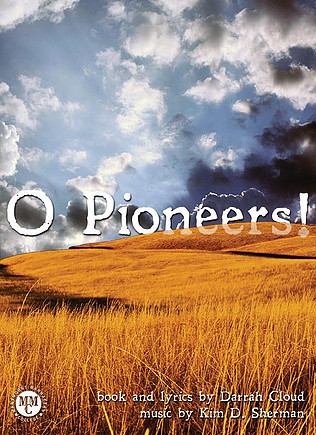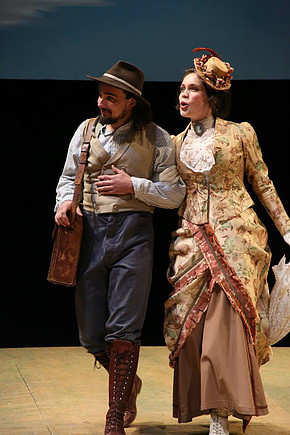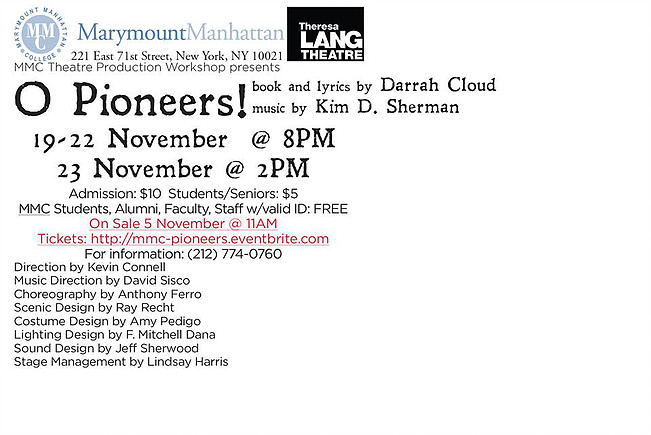 Conceived by Darrah Cloud (Book & Lyrics) and Kim D. Sherman (Music), this drama tells the story of Alexandra Bergson, the daughter of a Swedish pioneering family, and her efforts to farm the prairie lands of Nebraska. Through harvest, drought, and poverty she holds her farm and family of three brothers together, all the while, struggling against her personal longings and desires. After great effort and loss, she finally finds compassion and love on the homestead.
Performed at the Theresa Lang Theater from November 19th through November 23rd, 2014
Produced by Marymount Manhattan College
Directed by Kevin Connell
AVENUE OF DREAM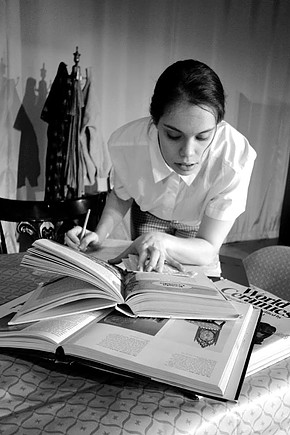 Olga is trapped in a threadbare existence with a mother who taunts her for her plainness and her lack of marital prospects. Deserted by her husband, the mother believes that her latest boyfriend will marry her, and Olga knows she cannot, despite their bickering, bring herself to shatter her mother's dream. All they really have is each other and the need to keep alive even futile hopes against the consuming grayness of their lives.
Performed at the Lenoxhill Neigborhood Plahouse on January 23rd & 24th, 2014
Directed by Lynn Mold
Cast: Lynn Mold as Mother & Lauren Fischetti as Olga
STAGE DOOR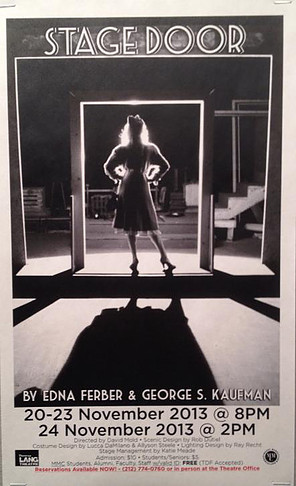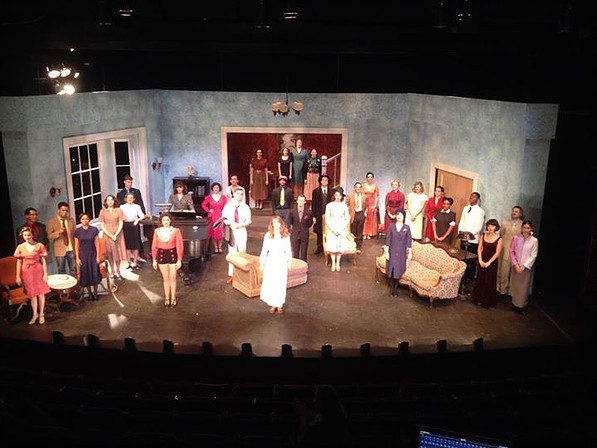 Stage Door follows the dreams and ambitions of seventeen struggling young actresses who have come to New York to live at the Footlights Club, a boarding house for young women of the stage.
Performed at the Theresa Lang Theater from November 18th through November 23rd, 2014
Produced by Marymount Manhattan College
Directed by David Mold
THE ABERNATHY HOLIDAY SECRETS REVEALED